INVISIBLE INDUCTION
Call Us Any Time To Order - 310 335 9915
We Ship To All 50 States
WHAT IS INVISACOOK?
Invisacook is America's premier induction cook range that heats pans through your kitchen countertop.
Innovative, convenient, and hygienic, your work and cooking surface become one—giving you more time and space to create meals with your family and friends.
Invisacook can heat food to higher temperatures than gas cooktops while being less harmful to the environment.
How Does Invisacook Induction Cooking Work?
Invisacook is the perfect fusion of state-of-the-art technology and ultra-modern design, providing you with a cooking surface that is minimalistic yet effective in every way. For every occasion.
The Invisacook system uses a pioneering induction method of cooking that is invisible in your kitchen. 
By harnessing the power of electromagnetic energy, your food is cooked via a copper coil underneath the cooking surface.
The energy is transferred directly to your cookware. When you have finished cooking, you will never even know it's there!
Safety First

With Invisacook, you get precise, localized heat. You'll be able to cook with less risk of burns and have an easier time cleaning your cooking space.

Stylish

With a modern, sleek and unobtrusive design, Invisacook gives you the power to do more with your kitchen than just cook.

Saves Space

Invisacook is stowed away in a drawer, maximizing your countertop space. Improve your cooking environment for the better.

Efficient

Invisacook provides you with pollution-free, fast and secure technology.  Faster than a gas or electric cooktop, you can get precise and focused with your meal prep.
Safe To Use. Effortless To Clean. Integrated For App Use
Invisacook doesn't use heat, so that you can prepare meals with your children without worry. Working with porcelain and granite countertops, the system enables antibacterial cooking and makes cleaning a cinch. 
All you need to do is listen for the beep to know your cookware is connected. And when you are ready to serve your meal, the surface cools almost instantly. 
Ditch anxiety around cooking with your kids and make your kitchen a safe place to spend time with your family.
Designed To Fit Perfectly With Your Kitchen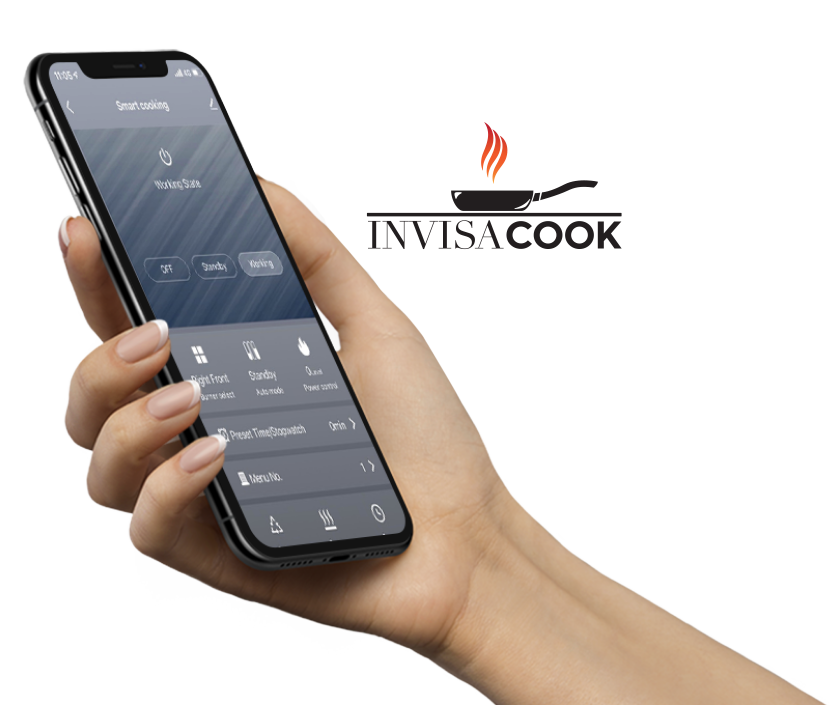 Delivered Within Days. Technology That Lasts A Lifetime
We deliver to all 50 states, and your Invisacook cooktop will arrive at your home in 3-5 days after purchase. The system can be installed as easily as a sink, using only four simple clips. Invisacook can be controlled through an app on your phone. 
Want to get your dinner heated while you are taking a bath? No problem! Enjoying socializing with your dinner guests? Control your hob with the tap of a button.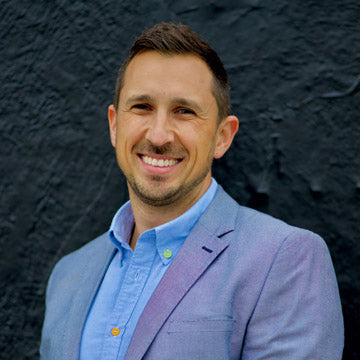 Design Delivered LA
At Design Delivered LA, we are committed to researching and providing kitchen solutions that take your cooking to the next level while appreciating any environmental impact.
Our founder Ben Russell has sourced the most cutting-edge systems available that will easily advance your culinary skills. 
We are proud to offer you cooking solutions that can revolutionize your kitchen.
Your Cooking Experience Elevated
On your porcelain or granite countertop, your Invisamat must always be used when cooking with Invisacook.
You must register your  Invisacook device online.
The use of an InvisaMat and/or Pan Risers is part of the Invisacook system warranty.
You must read the Invisacook user manual before use.